17-year-old girl who got 7 A1's in WAEC, dies (Photos)
A 17-year-old teenager who got 7A1s in the 2019 West African Senior School Certificate Examination (WASSCE) has reportedly died.
Chisom Chukwuneke, bagged straights A's in the exam and emerged the best student from her school, Graceland college in Enugu last year.
She went on to win numerous academic awards in her school. According to reports, Chisom was sick and was already making a recovery before she died.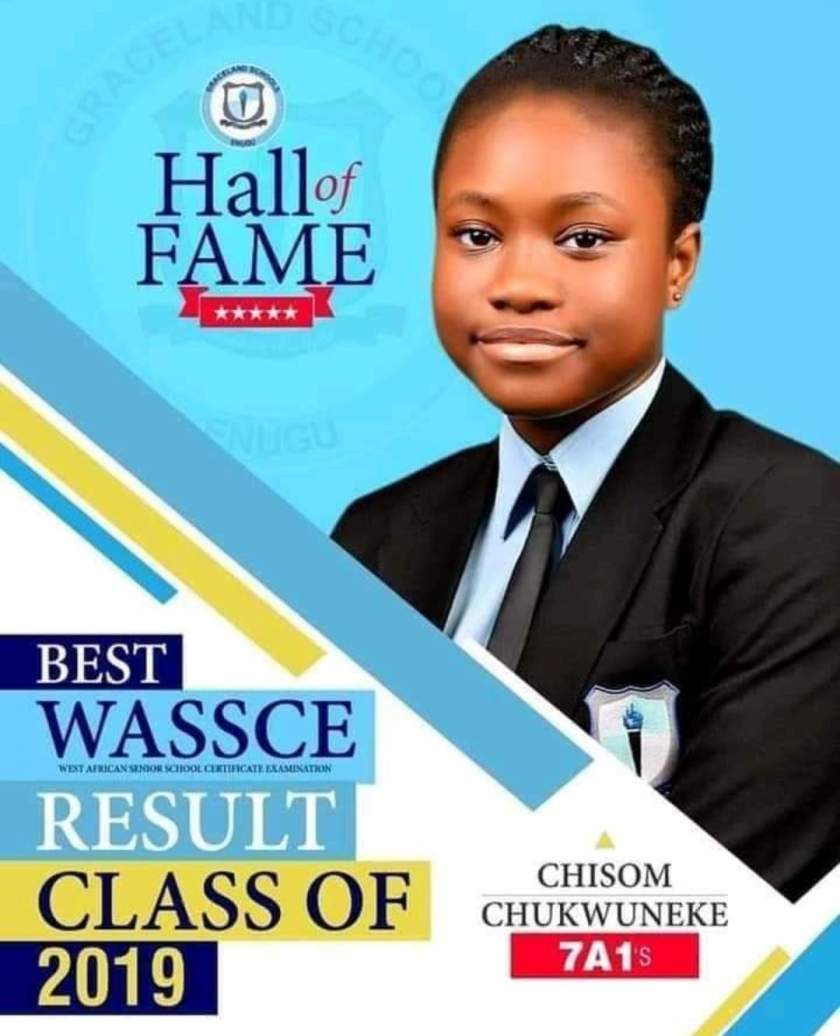 A photo of her as she sat on her hospital bed has been shared online. Her obituary reveals she died on October 18 in a hospital in South Africa.
She will be buried on Tuesday, December 1, in Okpuno village, Umuogali, Oba, Idemili South Anambra state.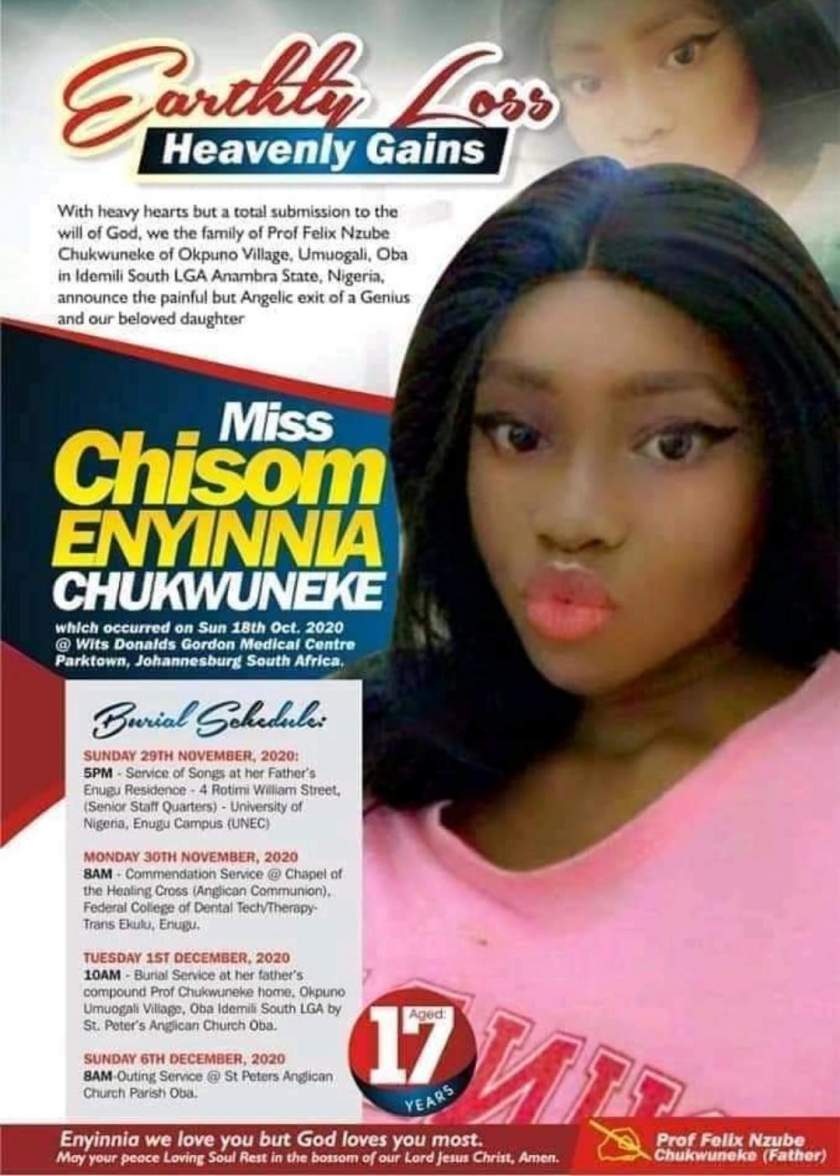 Pigeons released by Imo Governor, Uzodinma also refuse to fly (Watch Video)
After what happened during the recent Armed forces day, It appears this is a period of subtle birds protest as Pigeons released by Imo state governor refused to take flight at the state's Armed Forces Remembrance Day event on Friday, January 15, 2021.
This follows a similar occurrence experienced by President Muhammadu Buhari on Friday, at the Armed Forces Remembrance Day ceremony as the Pigeons he released refused to fly despite several attempts
In a video which has now gone viral, Uzodinma, to signal the commemorative moment of the ceremony, picked up one of the birds from its cage and threw it into the air but the animal landed on the table.
The governor made more attempts but the birds remained adamant as one of the ones he threw flew away.
Watch the Video below;
COVID-19: My administration will move heaven, earth to get people vaccinated – Joe Biden
The United States, US, President-Elect, Joe Biden has promised to ensure provision of COVID-19 vaccines.
Biden said his administration would "move Heaven and earth" to allow more people to get vaccinated.
In a tweet, the President-Elect promised his administration would create more places, mobilize medical facilities for people to be vaccinated.
According to Biden: "My administration will move Heaven and Earth to:
"Allow more people to get vaccinated
"Create more places for them to get vaccinated
"Mobilize more medical teams to get shots in arms
"Increase vaccine supply and get it out the door as soon as possible."
Biden had recently said "more people may die" without a coordinated fight on COVID-19.
Biden had recently said "more people may die" without a coordinated fight on COVID-19.
The President-Elect had made the remark while accusing the US outgoing President, Donald Trump of refusal to cooperate on the White House transition process.