You Will Continue To Remain In Poverty If You Don't Stop These 3 Mentality
Have you ever asked yourself these 4 simple questions;  "why am I still poor despite my long years of hustling? What could be wrong with my business plans and why I am not making any financial progress? Why does it seem like money is so hard to make? Or when will I be able to make the money I desired and live the kind of life I want?" all these questions are the kind of questions most of us ask ourselves, some think the answer is far to fetch but unfortunately, the answer we are looking for is within us.

Talking about the rules, guidelines and strategies of making money, there are some certain things you need to know, things you need to understand, and the things you must avoid. People tend to look very far, and ignore those essential tools that are within reach , this is the major problem that hinders them from making the progress they desired. As far as making money is concerned, you must think all round, you should know that everything around you is important, any of them you failed to use will still come back to taunt you.
Your MENTALITY, the way you think, how you think, your plans, the way you pull them off, all of them play a pivotal role in your quest to make money. There are certain Mentalities which most people have gotten accustomed to, anybody that think in that way are likely not to make meaningful progress in life, he may be left in the pool of poverty, unless he/she changes those mindset. Unfortunately, most people still not know those mentalities in question, and people that knew them, mostly find it difficult to change them.
Wrong mentalities will certainly not allow you to depart from poverty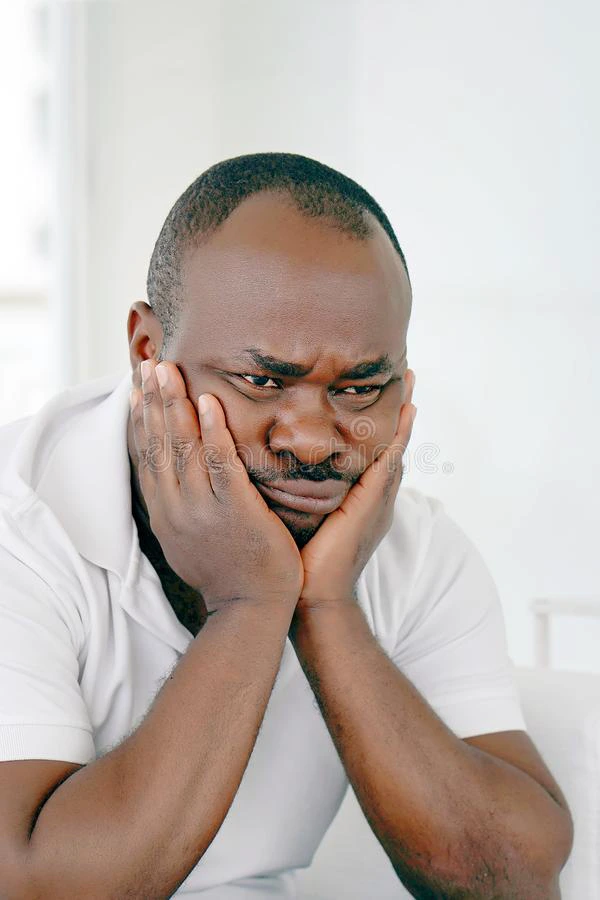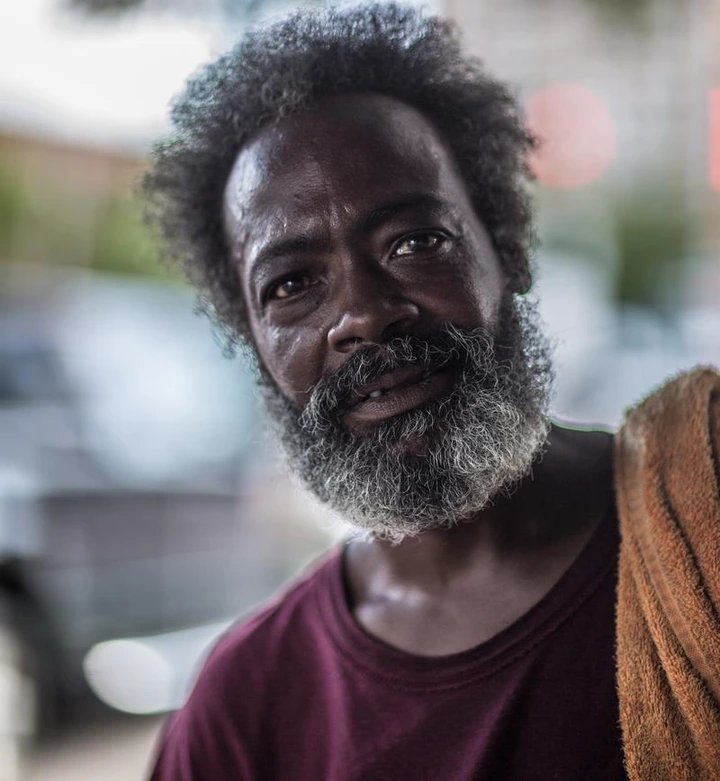 Anybody that wants to pull himself out of poverty must know those mentalities, avoid them, as well as start to think in the right direction. I suppose you are already eager to know those mentalities you need to stop? Yes you're in the right place, because this article is going to provide you with all you need. Do yourself a favor by reading this article patiently, it worth your valuable time.
Those 3 Mentalities are discussed below, kindly Avoid them and start making positive changes in your life
1. Thinking that you can't make money where you are, that you need to travel elsewhere or even abroad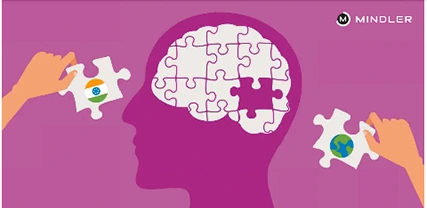 If am not mistaken, you still have this mentality, am I right? If yes, then you need to change it. This mentality makes people not to see values around their environment, they focus their attention far away, thinking that they can only make it there. Instead of starting a small business within their vicinity, they keep their legs crossed, waiting for opportunities outside, which most at times they don't get. Anybody that thinks in that way has a tendency of becoming lazy in life.
As a young man or woman looking forward to liberating yourself financially, you must stop thinking in that way, even though it has become a norm in the society, it shouldn't be the reason to join the queue. You need to start being productive anywhere you find yourself, you need to start doing something, after all that was how most of rich men in the society started. Do your best anywhere you find yourself, you don't know where you will find your favor. If you continue gazing lazily without doing something, I am afraid you will continue to remain in poverty.
2. Having the mindset that people around you, don't want you to progress in life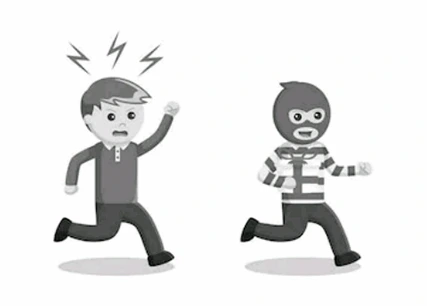 Yes, the world is wicked, people no longer love themselves as it used to be, corruption is now rampant, but believe me, if you let them take away your focus, you may never make progress in life. There are people who always blame others for being poor, they believe those people are using charm on them, and never want them to become successful in life, most at times they spend most of their time chasing those people, leaving out important things they should have done. Is it right to spend your time chasing people that won't add any value to your life?
It is very important that you avoid thinking in this way. As far as the world is concerned, there must be people who are there to torment your life, people who don't want you to make progress in life; focusing your mind on those people will only favor them because you won't be productive or concentrated as you used to be. The ideal thing to do is to overlook them, continue with your business, do your best and leave the rest for God. It is better to work hard in silence and surprise your enemies aloud.
3. Thinking big, without working big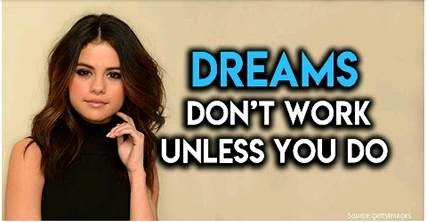 There is no doubt that every single person in the world has big aspirations, they desire so much in life, want to be rich, but unfortunately, they don't work as much as they dream. The majority of people who are poor are more talkative than people of action. As far as they don't act, work hard, and only talk or lament, there is no way they can be pulled out of poverty. People who talk less and work hard most times, make money more than those that exhaust their strength in talking.
To dream is one thing, but to achieve is yet another thing. If you can only plan without putting it into action, there is no way you can make progress in life. As a young person trying to make financial breakthrough, try as much as possible to put all your plans into reality. It is better to think out a small business and establish it, than to to think about big ones without achieving any of them. Get the point am trying to pass, "work as much as you aspire or dream, it will yield more result than the other way around".
In conclusion, this article has succeeded in giving you some timely and key information that will pull you forward. How? Those 3 Mentalities that will likely make you remain poor have been detailed, it is now left for you to change your mindset, and start thinking in the right direction. It is better to think differently and achieve something, than to think like others and end up achieving nothing. Don't let YOURSELF to be the cause of your poverty, play your part and leave the rest to God.
Switch on your brain to good Mentalities that will drive you forward in life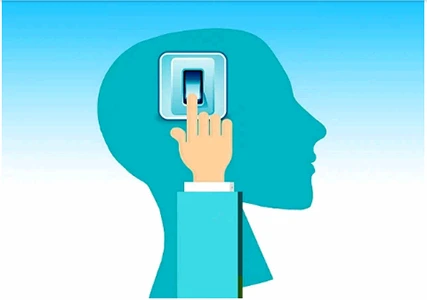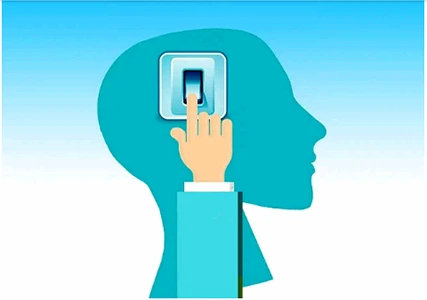 Have a nice day!
"All pictures are used for illustrations only"
Reality Star Gifty Powers Reveals She Secretly Married An American And Relocated
Big brother Naija star Gifty Powers says she's married to an American man and explains why she kept the birth of her second child a secret
She said , " I am married and the reason I still have not revealed his (husband 's ) identity is that my personal life is extremely priceless and not for sale . My husband is an American and a month after we got married , he suggested that since I am a Nigerian , he would love for us to live in my country . But I declined , due to personal reasons. However, I still have my house and businesses in Lagos and Abuja . The world is deep and for one to have a long – lasting relationship ,one must keep it off social media.

" Also, I deliberately kept the birth of my second child a secret for two reasons . One, because I am proud of my two kids and two , I am full of surprises . Not every part of my life is meant for the media. A mother should always be able to protect her children at any cost because the world we live in is delicate . It is better to be safe than to say 'had I known '. "

Speaking on celebrities who had been accused of snatching people 's spouses , Powers said , " On the issue of celebrities who have been accused of having relationships with other people 's spouses or snatching other women's husbands , I feel life is full of issues.

Everyone has got their stories , so who am I to judge them ? As much as it is a sin , there is a story behind every situation . One just has to hear the other side of the story.

" Also, as shocking as it may seem, I am proud of all the mistakes I have made. I have no regrets . But, there is one mistake I am not so proud of . I cannot give many details but it happened in October 2019.
EPL: Lampard speaks on getting 'sacked' at Chelsea after 3-1 defeat to Man City
Chelsea manager, Frank Lampard, has insisted he is "unconcerned," by speculation surrounding his future at the club and his only focus is turning around their slump.
The Blues have now won only one of their last seven matches in all competitions, after losing 3-1 to Manchester City on Sunday.
Ilkay Gundogan, Phil Foden and Kevin De Bruyne all scored in the first half at Stamford Bridge, to hand the former champions complete domination of the game.
Chelsea have now slipped to 8th place in the table, with reports emerging claiming the club is considering firing Lampard if the team's poor performances continue.
When asked about the mounting pressure on him, Lampard said: "I'm not concerned on that point.
"I expected periods of difficulty this year. I said it when we beat Leeds and everyone was championing us to be title contenders. I know that it doesn't come that easy, I know where we're at.
"Whether it puts pressure on me is regardless. Because a month ago, everyone was asking when I would sign a new contract, and now people will be saying different things because over a tight, busy period, we've lost four games of football."